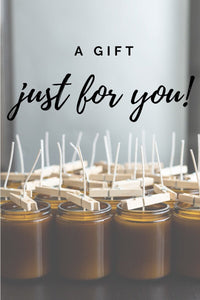 Shopping for someone but not sure what to give them? Let a Paradox Candle Company E-gift Card help. It's perfect for any occasion!
Purchasing this digital gift card creates a unique code. The gift card recipient can enter this code at checkout to subtract the gift card value from their order total.
This gift card never expires!